Debating the future of student and staff mobility
The Erasmus+ Salons
The landscape of higher education in Europe has undergone significant changes over the past few years. The Covid-19 pandemic, the war in Ukraine, the digital revolution and the green transition have influenced student and staff mobility in Europe and beyond. Leveraging on the success of one of the flagship event series of the EUF from the pre-pandemic times, the Erasmus+ Salon is relaunched in 2023 in cooperation with ESN and ESU. These recurring informal debates on key topics shaping higher education and mobility will return in an updated setup, reflecting on the new needs and practices of the post-pandemic era in Europe. 
The format
The format of the events will be a series of "salons" held in cafés, other public places and stakeholder offices across the city of Brussels. A small group of speakers representing different stakeholders in the sector will be asked to challenge the audience and engage them in a frank exchange of ideas, while moderation will be facilitated by the ESU, ESN or EUF. 
As the events aims to foster informal debates with the broader audience, all events will be open to the public. If you wish to participate and contribute to the discussion on the future of European Higher Education, read more about the upcoming events.
For whom are these informal debating events organised?
National or EU policy-makers
Higher Education stakeholder organisations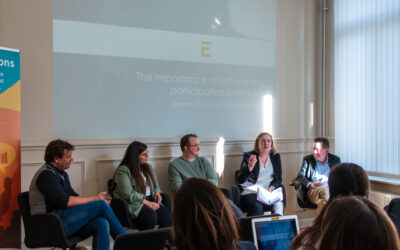 At the Second Erasmus+ Salon, experts discussed socioeconomic obstacles to student mobility and grant calculation scenarios for a fairer and more inclusive programme.
Interesting resources for the Erasmus+ Salons
European University Foundation